SESSIONS
Workout from Anywhere in the world with me.
Each body type is unique and so is each and every goal. I'll help you achieve your goal with custom training.
Do you miss working out with your friends? Wherever they maybe, it's always fun to work out as a group.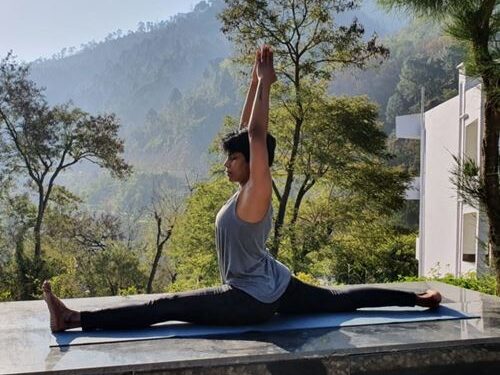 Yoga helps us to improve our concentration and body flexibility. I will guide you through a fitter journey.
Bindaas Bollywood Dance Fitness
Dance like nobody is watching and improve your body flexibility at the same time.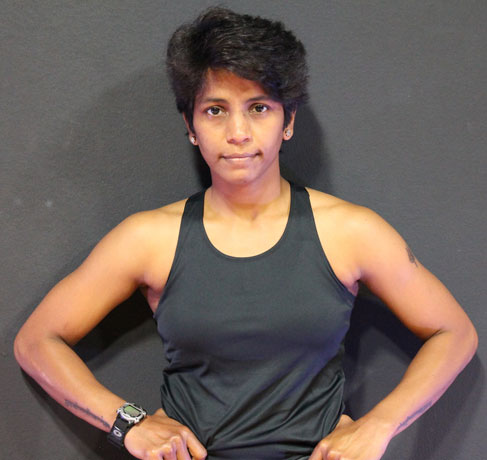 When you are passionate about what you do, work is never a hectic task. I believe that all of us need to sweat it out to seek inspiration in our daily lives. I am honoured and genuinely humbled to help people seek their inspiration both mentally and physically. Having a master's degree in communication and journalism has taught me what it's like to seek inspiration from the outside world, but what we need is some retrospection and self-love to keep moving forward in life. My master's degree in fitness management taught me to love my body and soul. With 16+ additional certifications in fitness, I bring an extensive skill-set to help you embrace your power and support you to reach your greatest potential. I've been doing this for the past 16+ years. It's rewarding to see the smile on people's faces at the end of every session.
Awards and Recognition
Yoga Shironmani from Sivananda Yoga
ACE Certified Personal Trainer for more than 10 yrs.
CLIENT VOICE
Don't just take our word for it.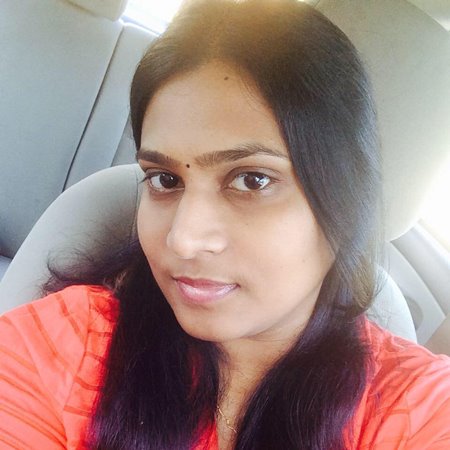 Lakshmipriya
I just wanted to say thank you for being such a great Personal Trainer. I lost little over 40lbs with your help, feeling so happy to be in the ideal weight. I am so grateful for your training, encouragement, and constant motivation. I started enjoying exercise because of you.
Rasshmi
I have been attending Jay's Bollywood Fitness class for the past 3 years in Irving TX and her classes are a perfect combination of fun and high-intensity fitness. I love dancing, but I think what makes it so magical is her ability to make the act of working out not only enjoyable but something to look forward to.
Lora
Jay is a phenomenal fitness instructor! Not only does she love helping others achieve their goals, but she has a true understanding of kinetics and is particularly skilled at motivating her clients to make and attain higher goals. Jay is the one to see if you want to move to the next level!
Pallavi Dave
I have been training with Jay for almost 4 years now. I have been challenged & pushed by Jay on every level. I'm impressed by her passion & knowledge to help her clients. She encourages & motivates me to do better knowing my limitations but also what I'm capable of. I started out with negative core strength and now I'm a stronger better version of myself thanks to Jay! She makes working out fun & inspires me to reach new goals! I plan on remaining her long term client, I cannot imagine starting my week without working out with her!
Narmada Pulipati
I have been taking PT sessions with Jay for the past two years. She is a certified personal trainer and yoga instructor and brings the best of both to all her training sessions. She has a wide range of workouts to help with cardio and strength. She gives importance to a thorough warm up before the workout, proper breathing during the workout and good stretches after the workout. Jay is very patient and explains each exercise carefully and makes sure the right muscles are engaged. If I cannot do the exercise, she suggests an alternate exercise which targets the same muscle group.
Mamtha Patel
J is a wonderful person to work with. J has helped me feel better and maintain my health which makes me feel confident. I have had substantial gains in my overall energy levels and a drastic improvement in my health issues. J makes me feel comfortable trying new things and not feeling silly if I didn't do them right. She's an all rounder, when I feel low she patiently sits with me and do yoga to make me feel better.